A lot sure has gone on since my last post in April. As a matter of fact, life got downright hectic there for a while. Pictured above are my two beautifully handsome and gorgeous sons who both celebrated a graduation. Devyn graduated high school and Riley aka the Rileyman graduated Kindergarten. The hubby and I couldn't be more proud. (But I've said that before~gosh we are blessed!)
I have gotten terribly behind in my monthly
Art For Haiti .
I will be posting April, May and June shortly but in the meantime, March's Art for Haiti original is still for sale. 100% of the purchase price of this piece goes to Lifeline Christian Mission to benefit the children and their families in Haiti. Click the Art for Haiti link above for more information and to make a purchase.
Art still happened in the month of May from creating graduation invitations to capturing the moment type photography and also in the form of a mural. It has been a while since I have been commissioned to paint a mural in someone's home but this one turned out beautifully.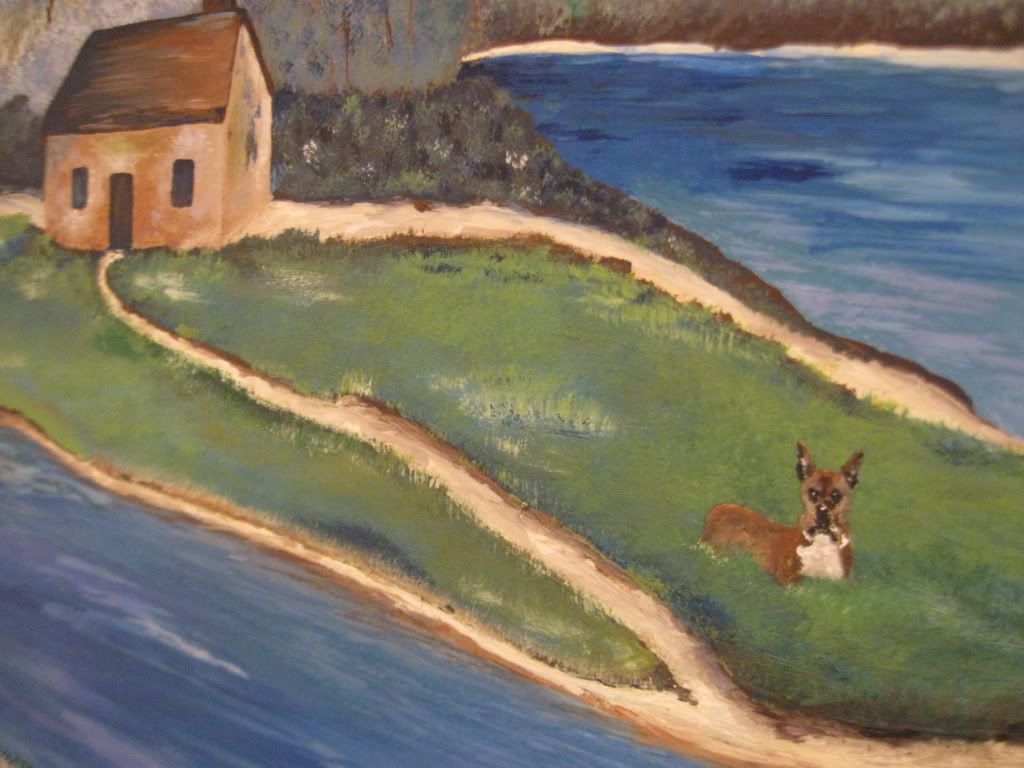 And now please excuse me while I go catch up on my Art For Haiti.